What Is A REALTOR®? Why Should I Use One?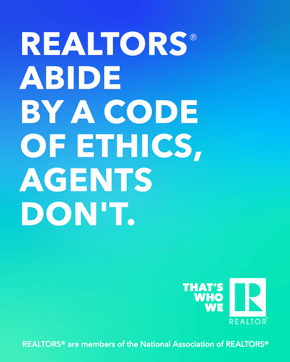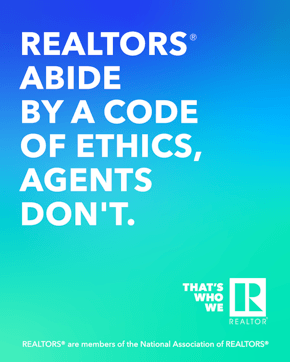 Only real estate professionals who are members of the National Association of REALTORS® (NAR) can call themselves REALTORS®. All REALTORS® adhere to a strict Code of Ethics, which is based on professionalism and protection of the public. That is why all real estate licensees are NOT the same.
The Code of Ethics of the NATIONAL ASSOCIATION OF REALTORS® is the promise to the public that when dealing with a real estate agent that is a REALTOR®, they can expect honest and ethical treatment in all transaction-related matters. Only REALTORS® pledge to abide by the Code of Ethics and only REALTORS® are held accountable for their ethical behavior.
Dedicated to serving America's property owners at both local and national levels, the NATIONAL ASSOCIATION OF REALTORS®, the Voice of Real Estate®, is the largest professional association at over 1.4 million members strong. So, whether you are buying or selling a home---it pays to work with a REALTOR®. Look for the REALTOR® logo when choosing your real estate agent.
Make the right choice---Work with a REALTOR®.
#ThatsWhoWeR