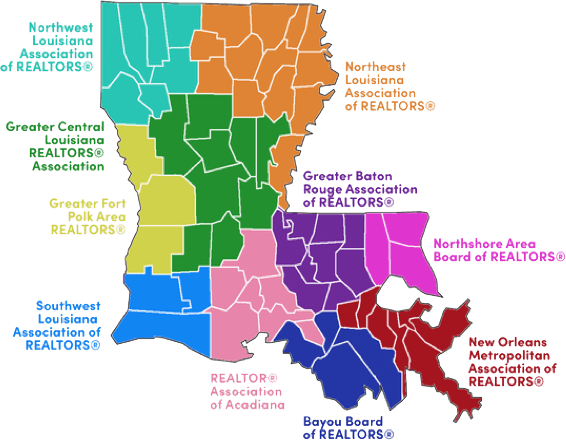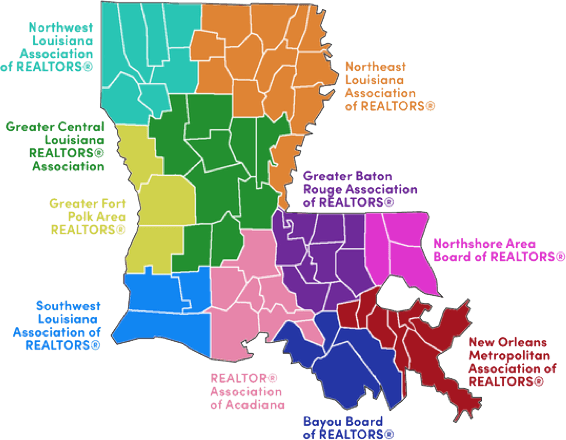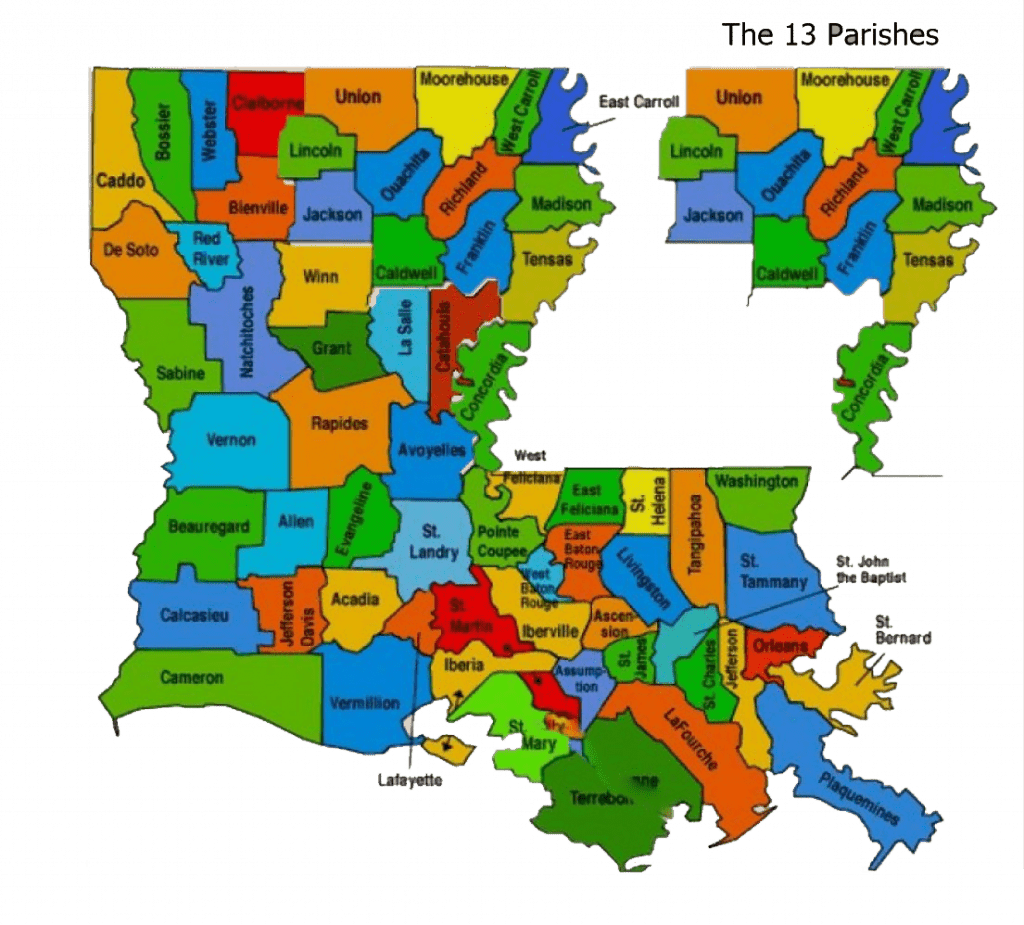 The Northeast REALTORS® of Louisiana is more than 700 members strong. Our designated area of service encompasses 13 parishes in the northeast corner of our state, more than any other REALTOR® association in Louisiana (coded in orange, above).
Those parishes include:
Caldwell | Concordia | East Carroll | Franklin | Jackson | Lincoln | Madison | Morehouse | Ouachita | Richland | Tensas | Union | West Carroll
Membership in Northeast REALTORS® of Louisiana includes membership in the state association, Louisiana REALTORS®, and the National Association of REALTORS®, also known as NAR.
On the local level, we offer a robust multiple listing service for our members, along with continuing education and opportunities to serve the communities in northeast Louisiana.