Alice Clark
Association Executive
aclark@nelarealtors.com
318/387-6800 EXT. #3
Alice joined the staff of the association in December 2011, as the MLS Director, after managing a real estate office in Ruston for almost eight years.  In March of 2013, she stepped into the Association Executive/CEO position for the association, embracing every challenge along the way.
Alice earned her REALTOR® Association Certified Executive (RCE) designation in 2017.  It is the only professional designation designed for REALTOR association executives. The RCE designation exemplifies goal-oriented AEs with drive, experience and commitment to professional growth.
Although she enjoys her association work, Alice finds her role in her family the most rewarding.  She enjoys traveling with her friends and family and cooking for them, too.  She especially loves smocking and sewing for the little treasure who knows her as "Goldie."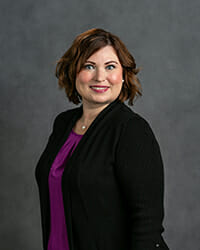 Ginger Hemphill
MLS Director
mls@nelarealtors.com
318/387-6800 EXT. #2
Ginger is MLS Director with the association.  She graduated with a Bachelor of Science Degree in Business Management in 2008.
Prior to coming onboard with NELAR, Ginger had over a decade of success in the banking industry.  She now specializes in MLS and SUPRA technologies and has a true passion for helping others.
A strong believer in the power of positive thinking in the workplace, Ginger regularly encourages and educates the membership in a positive, upbeat manner.  She enjoys traveling, but can also be found enjoying a mystery novel.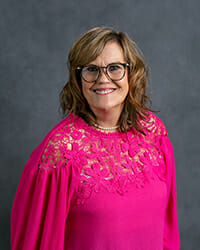 Anne Lane
Education/Membership Director
education@nelarealtors.com
318/387/6800 EXT. #1
Anne joined the association in February, 2020, as Director of Professional Development and Membership.  She enjoys meeting the new members and helping REALTORS® with their education and membership needs.
Before becoming a part of the NELAR staff, Anne worked in the banking industry for many years.
Anne and her husband live on a ranch in Rayville where they raise cattle.  She has two grown children and eight grandchildren and she loves to travel to see them.  She also enjoys spending time on the beach and in the mountains with family and friends.